First Impressions Arrive as Paul Thomas Anderson Secretly Unspools '

The Master

' In Santa Monica.
Leave it to Paul Thomas Anderson to keep us guessing, only to surprise everyone. After a flurry of rumors on where The Master would premiere, dating way back to Cannes up though Venice, TIFF and even Fantastic Fest, the director secretly attached his new film to a screening of Stanley Kubrick's The Shining at an American Cinematheque screening last night in Santa Monica's Aero Theater. Yes, quite the double feature.
A source at Hollywood Elsewhere said he saw PTA "lingering in the back [of the theater] before The Shining started" with wife Maya Rudolph. Before Kubrick's film came on screen, there was the announcement "that there would be a mystery 70mm movie projected as a second feature." Audiences left after watching Kubrick's masterpiece and then came back half-hour later to see a 70mm project of The Master, which was reportedly around 150 minutes.
Thanks goes to @jessecrall (culled together from multiple tweets):
The Master: B+ hazy, meandering story with beautiful staging and headed by Phoenix's brilliant, year's-best performance. It's very ethereal and there's a lot of graphic nudity. Phoenix is a certain Best Actor contender. He's a drunk and doesn't want it. Very stubborn, rage-filled; The film avoids narrative cliches. Some of "The Cause's" beliefs coincide vaguely with Scient. teaching, and Hoffman acts as a pseudo-therapist. But it's played straight. It won't be that controversial religiously, but it's a daring picture artistically. Don't want to spoil anything but it's not a movie that will generate controversial stories on Access Hollywood.
There is plenty of female full-frontal, especially in one scene in which Hoffman rather drunkenly sings at a gathering for members of "The Cause." The women range in age, from lithe babes in their 20's to women in their 70's. Amy Adams, playing Hoffman's pregnant wife, sits naked, although you don't see her snatch. I can't remember if she's topless or if her arms are folded across.
There's a sex scene near the end featuring an overweight young woman (Jennifer Neala Page) and you see Phoenix masturbating from behind. I don't believe there is any male nudity shown, though.
Regarding nudity from Ambyr Childers and Shannon Freyer:
Neither scene rings a bell, although Elizabeth does place her hand up Freddie's thigh (both are dressed and it's done inconspicuously).
___________________________________________
Lindsay Lohan Wraps Filming On 'The Canyons'
Lindsay Lohan is one of those few celebrities where it's news just to follow her every move. In this instance, Lindsay finished filming for her new movie "The Canyons" on Thursday and here's what she had to say about the experience. Well, what her rep and to say on behalf of the actress because that's just how they do things in Hollywood.

"Lindsay was very excited to have an opportunity to work with legendary filmmaker Paul Schrader and looks forward to seeing the final film," says LiLo's rep Steve Honig.

We do too, mostly because we've heard there's a lot of sexy time involved in the flick, and apparently Lindsay couldn't shoot any of those scenes without making the rest of the crew strip down.

Yeah, Lindsay Lohan who hits cars on the regular, has nip slips, and went to jail for half a day, is afraid to do a nude scene. Go figure.

Anyway, Lindsay has two successful film shoots under her belt in the last few months, proving that she's actually really totally on her way to a comeback.

"The Canyons" is directed by Paul Schrader (who wrote "Taxi Driver" and "Raging Bull") and written by Bret Easton Ellis ("American Psycho"), the film is being called a sex thriller about 20-somethings living in LA. It seems like a potentially cool flick.

When Lindsay signed on for the role, the producer Braxton Pope told Hollyscoop that they hired Lindsay for her "native ability and charisma."

"We just believed that her gifts as an actress would lend itself to this specific role," says Braxton, "She had the right physicality, was the right age, right sensibility and had an innate understanding of the emotional tenor of the script."
___________________________________________
___________________________________________
Move over, Lady Gaga and Beyonce's "Telephone." Country bad girl Miranda Lambert has just shot her own Thelma and Louise-style road-tripping music video, "Fastest Girl In Town"--and with the ultimate fast girl, very sexily attired race-car driver Danica Patrick, behind the steering wheel, it's definitely one wild ride.
In the mini B-movie, a bare-midriffed Danica plays Thelma to Miranda's Louise (or maybe Louise to Miranda's Thelma), as the two shoot pool and swill beers with a hot himbo in some dusty roadside saloon, then use their feminine wiles to distract said himbo and steal his General Lee-style muscle car. A Cannonball Run-esque car chase, complete with multiple cop cars and a monster truck, ensues. But of course, in the end Danica and Miranda emerge gorgeously unscathed, with nothing but a thirst for more adventure (and more beer).
Does this mean there will be a sequel? Possibly, since clearly these were the roles Danica and Miranda were born to play. Danica did recently tell ESPN that she and her country co-star totally bonded on the set, saying: "She was really sweet. She's got a lot of pep and a lot of spark. She and I got along. I just feel like she and I are kindred spirits, and we'd be trouble together." So watch this space to see if more onscreen trouble lies on the road ahead for this new dynamite duo.
___________________________________________
ESPN Body Issue 2012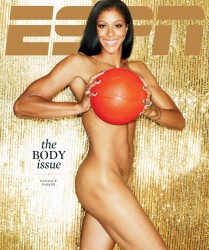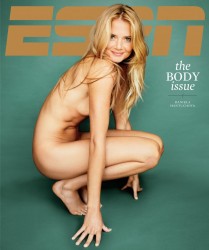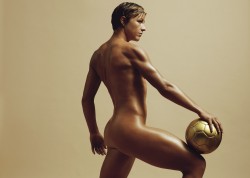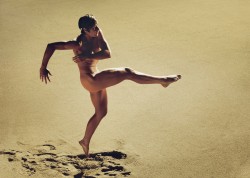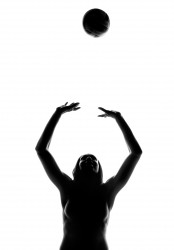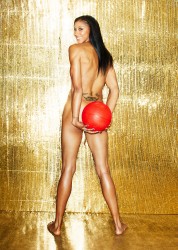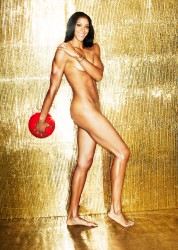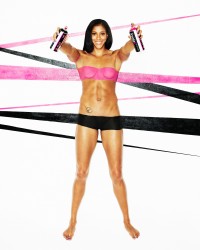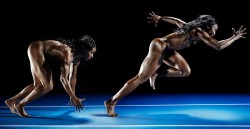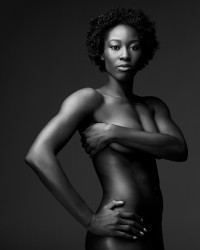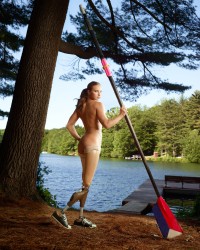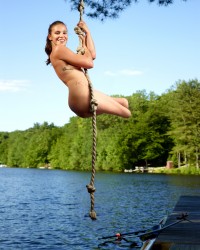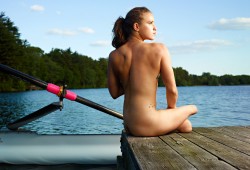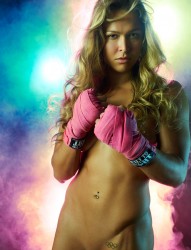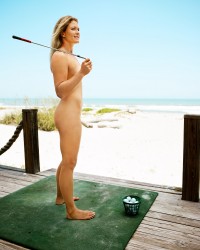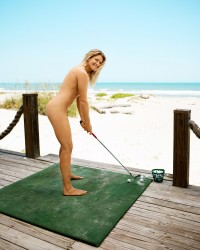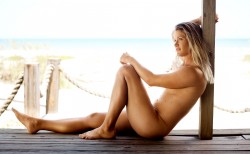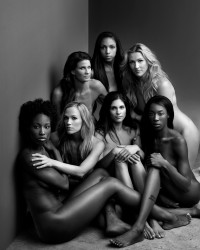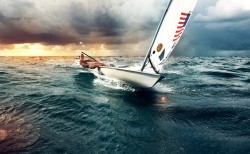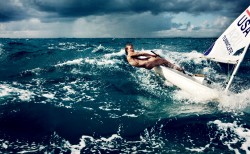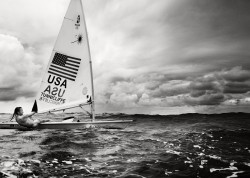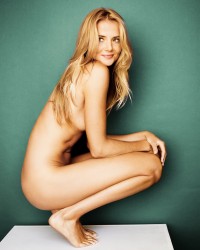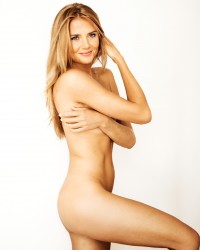 ___________________________________________
The Four (2012) : Hong Kong action/horror movie with subtitles.
Plot: "The Four" is an adaptation of one of Wan Ray-an's classic wuxia novels, revolving around four famous detectives in ancient China. Actors Deng Chao, Ronald Cheng and Collin Chou and actress Crystal Liu portray the four leading characters in the movie. This movie, which is intended to be the first installment of a trilogy, is slated for release this year. An undercover agent is assigned by his corrupt chief to infiltrate a rival department and sabotage their investigation of counterfeit currency. What he discovers is the counterfeiter's real plan. To overthrow the capital. Not by flooding it with funny money, but with an army of undead.
___________________________________________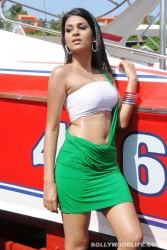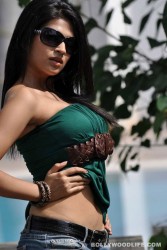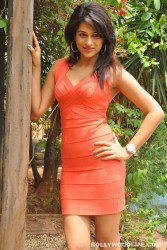 Shraddha Das : looking very sexy in bikini
[tagged]
(possibly caps from a movie)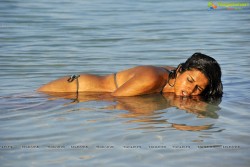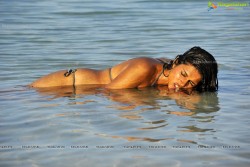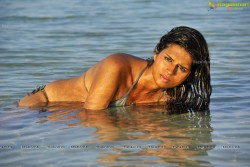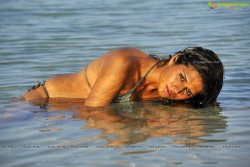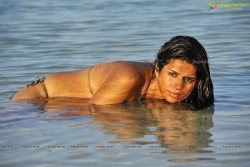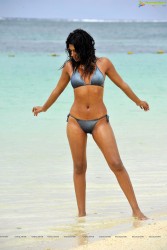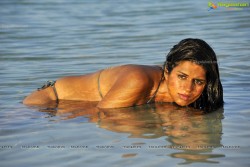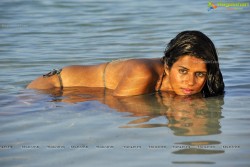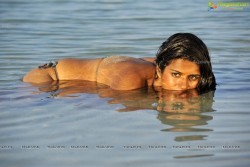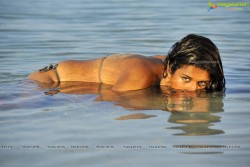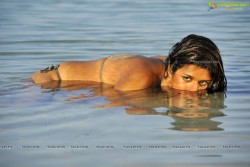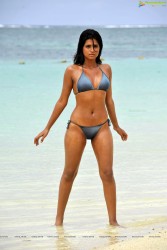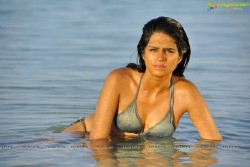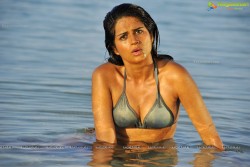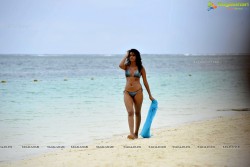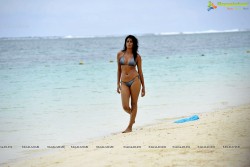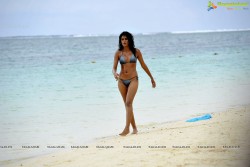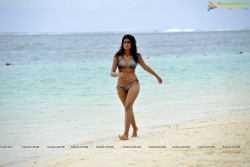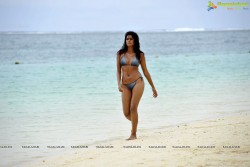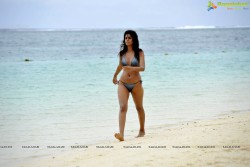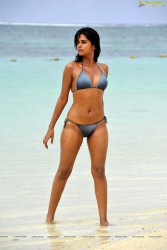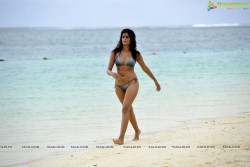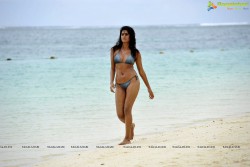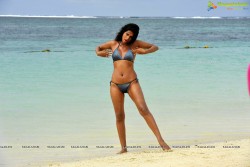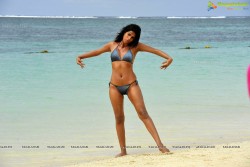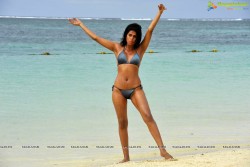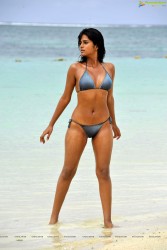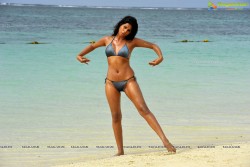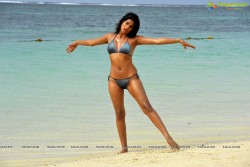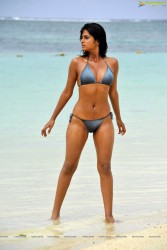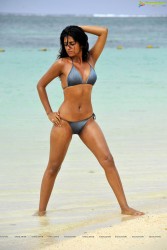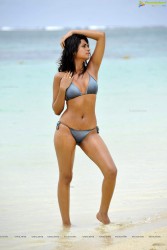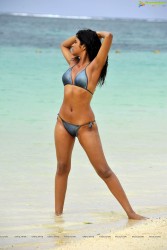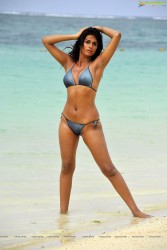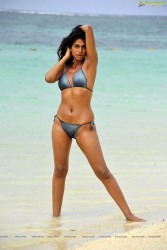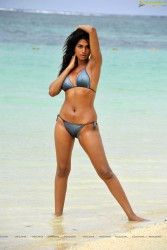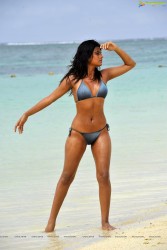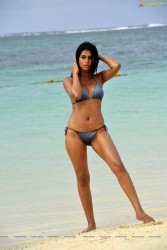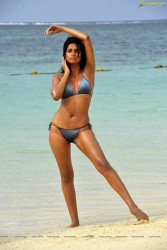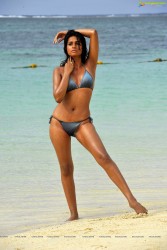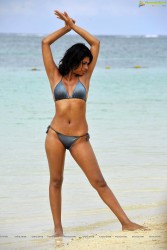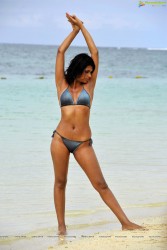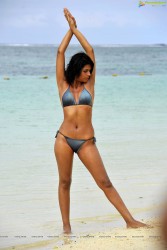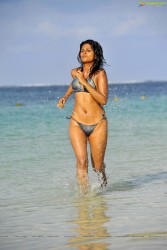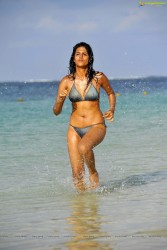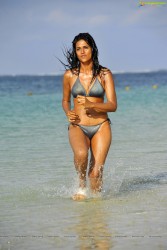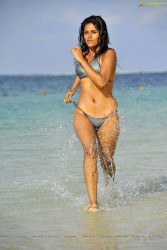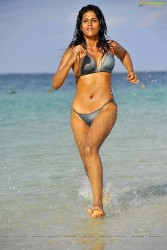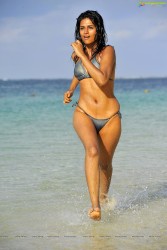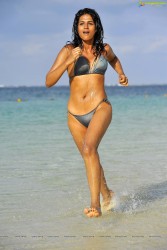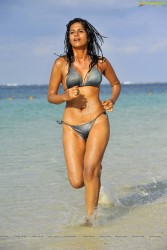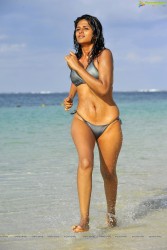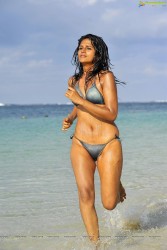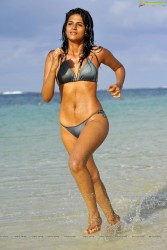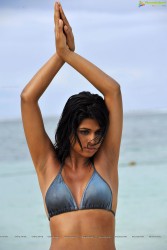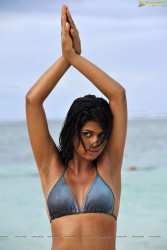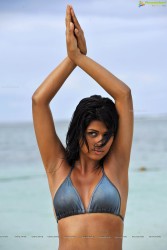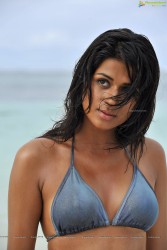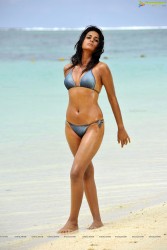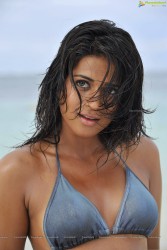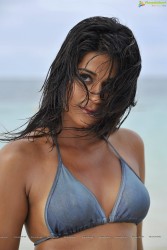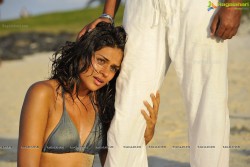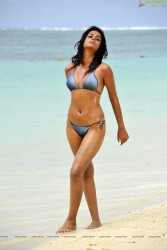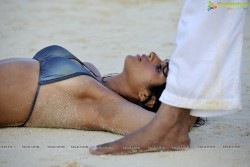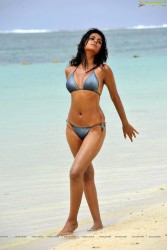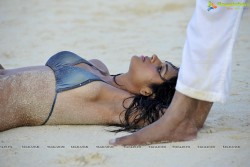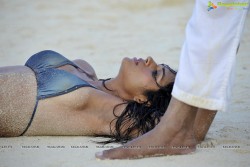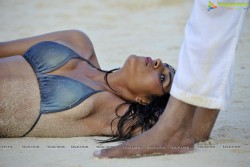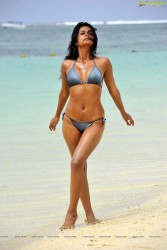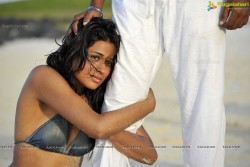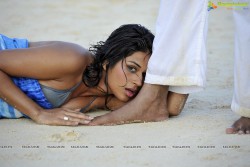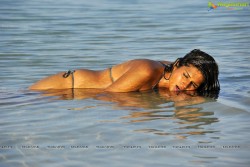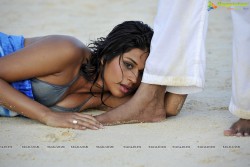 Apparently foot-worshipping is big in India.....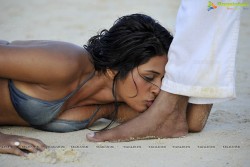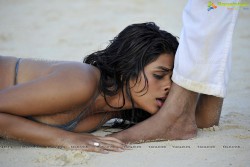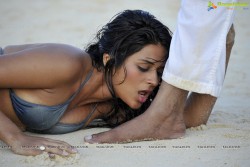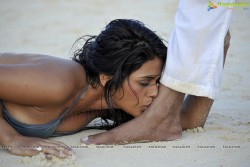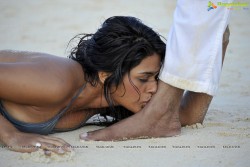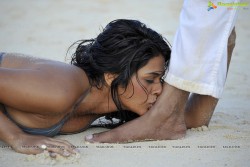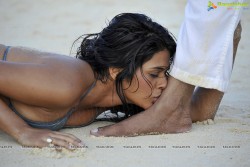 ___________________________________________
Review: JISM 2 Shoots For The Heart, Lands In The Eyes. Oh, How It Burns!
by Charlie Hobbs,
August 5, 2012
The above image is about all you need to see of Jism 2. It is the perfect metaphor. The unfulfilled promise of Bollywood's biggest erotic thriller in years. It threatens, it teases, it never delivers. Oh, and it sucks.

Porn star Sunny Leone goes legit as, um, porn star Izna. Izna is recruited by the mysterious doe-eyed, big eared, ab-tastic Arunoday Singh as Ayaan to do some sexy reconaissance work for a sercret government agency attempting to track down an assassin. This bad man just happens to be Izna's old flame, Kabir, played by the equally hunky Randeep Hooda. When Izna and Ayaan move in next door to Kabir in order to lure him out of hiding, everything starts going haywire and not everyone is as they seem.

Let's just get this out of the way first, Jism 2 was never going to be a good film. It has way to many strikes against it right from the start. It stars Indo-Canadian porn star Sunny Leone who has really no mainstream film credits, it was written by Mahesh Bhatt who is among India's biggest schlock-meisters, and it is directed by his daughter, Pooja, who seems intent on joining the family business, no matter how inept she is. Bearing that in mind, the film fails on all expected levels, however, it manages to fail on even more levels than I anticipated, making itself stand out for its effort.

The acting in the film, apart from Randeep Hooda, is atrocious. Sunny Leone is, thankfully, not given much more to do than stand around in push-up bras with a worried look on her face. She learned some Hindi for the role, but ultimately her accent was unacceptable and they ended up dubbing her anyway. She gets a few monologues, but her role isn't very dialogue heavy, and she's better off for it. Arunoday Singh is equally flaccid on screen, he appears to have only two acting gears: smoldering and shouty, and he's not very good at either, but he looks good without his shirt on, so he has that going for him. Hooda manages to wring a decent performance out of a woefully underdeveloped character, in spite of a clunky script and perhaps the world's worst fake cello playing scene ever. This all leads to the film's raison d'etre, the super sexy love scenes...

Well, even with an actual porn star in the cast, they couldn't manage to make the sex scenes very sexy. They have their moments, but there are only a couple of moments in the film where anyone gets busy, and even then it just seems awkward. Everyone looks really good semi-clothed, but no one seems comfortable at all, even Leone looks like she's out of her element. Pooja Bhatt was obviously aiming for the more sensual tone rather than raunchy, and there are a couple of occasions where it works out okay, but everything just seems too nice, and the passion that you expect from a film like this, fizzles.

As with nearly every Bollywood film, Jism 2 also suffers from a lack of editorial judgement. At two hours and twelve minutes, the film is at least forty minutes too long. This kind of film helped me transition from a boy to a man in the '90s, thanks to the loving embrace of Skinemax, but those films were able to actually deliver on their promise enough to leave their audience satisfied. Jism 2 doesn't, won't, or can't. Whatever the excuse, it adds up to failure.

For the morbidly curious, though, Jism 2 isn't a complete loss. The film's background score and music cues are awesome, hell even the ridiculous, over the top songs aren't half bad. What really made me smile about this film, though, was the heavy duty synth drops whenever the tension got high. There were some cues straight out of '90s HK action films or Abel Ferrara's Ms. 45, some seriously loud synth cues made me giggle, but in a good way. If you look at Jism 2 as a parody of the silly erotic thrillers that appeared late at night on pay cable, it's not half bad.

To be honest, I don't know what I really expected from this movie, but I'm not sure I expected to be as bored by it as I was. If they'd kept up the sex and trimmed some of the procedural stuff, maybe I'd have been more forgiving. There are a few very creepy moments in the that involve each of Izna's suitors examining/caressing her in her sleep that gave me chills, though I think they were meant to be sexy. Scenes like that undermine the truly passionate scenes between characters by reminding the audience that the man does only think of the woman as a body, or jism in Hindi, and just gave me the heebie jeebies.

I knew from the minute that news of this film appeared on the wire that I was going to have to review it at some point. I now consider my obligation to Jism 2 complete, and what a bad taste it has left in my mouth.
___________________________________________
Sean Looks at The Week of 7/29/2012

: Jenna Jameson, Octomom and Chad Johnson are the big 'winners' this week.
Sean writes - We don't make the news, we just exploit it.
The Sarah Palin, Marie Antoinette, Michele Bachmann, Rick Santorum, Glenn Beck, Rush Limbaugh Right-Wing Nutjob Ass Clown award goes to former knob gobbler and current supporter of deep-thinker Republican Presidential Candidate Mitt Romney, Jenna Jameson.
Jameson announced that she endorses fellow Mensa member, Republican Mitt Romney, for President of the United States.

"I'm very looking forward to a Republican being back in office," Jameson said while sipping champagne in a VIP room at Gold Club in the city's South of Market neighborhood. "When you're rich, you want a Republican in office."

The Mitt Romney endorsement appears to be a departure from previous political leanings displayed by Jameson. According to published reports, Jenna was a Hillary Clinton supporter back in 2008.

What is perplexing to me is that Jameson implies that she's too rich.

Maserati Financial Services is going after Jameson with a $107K lawsuit claiming that she's currently driving around in a stolen Maserati Quattroporte S which she began leasing in 2010 for $2,299 a month but stopped making payments on in January. Hmmmm

And if she's so rich, why has she started making these five and dime personal appearances hocking her 8 year old book, How to Make Love Like a Porn Star: A Cautionary Tale?

Just wondering.
The Fatty Arbuckle award goes to Dennis Hopper's 21-year-old son, Henry Hopper.

Henry, who starred in Gus Van Zant's "Restless" in 2011 -- is being sued by the mother of an unidentified 16-year-old girl ... who claims the girl met Hopper through a mutual friend in Feb. 2011.

According to the legal papers, the girl -- identified in the lawsuit as Jan Doe -- claims the two began to communicate on Facebook ... and in the months that followed, Hopper invited her to his home in Venice, CA on multiple occasions with the promise of drugs and alcohol.

In the suit, Doe claims Hopper would wait until she was intoxicated ... and "engaged in sexually offensive conduct with her" ... including sexual intercourse, forced oral copulation and sodomy.
*******
The New York Police Department's Golden Baton award goes to the Jack Booted Thugs of the Beirut Lebanon Police Department.

According to reports coming out of Lebanon, this weekend a bunch of cops raided a gay-porn theater and arrested 36 men. Shockingly, homosexuality is illegal in Lebanon and anyplace within shouting distance of Donny Long.

The arrestees were reportedly subjected to anal probing to determine whether or not they were gay. Exactly what is being "tested" in this situation is a bunch of junk science (the diameter of the rectum and whatnot, ugh), but the results can be used to convict victims and send them to prison.
The Seka Mathematical Institute award goes to Miami wide receiver, Chad Johnson.

During a press gang-bang this week, Chad was asked what he'd be doing if he wasn't playing football. His reply: "I was thinking about going into porn," Johnson said, which drew laughter from the reporters in attendance.

"It's not funny," he followed up with a straight face. "I got to earn a living. I mean I'm serious; that's what I would do. I don't have a choice."

It would appear that Chad is under the delusion that performing in porn is still profitable in this economic climate.
The Revisionist History award goes to former CEO of Playboy, Christie Hefner.

She wrote on BusinessWeek.com: 'When I took over as chairman and CEO in 1988, the company was in too many businesses. They had a modeling agency, movie theaters, limousines, hotels, and clubs. Literally, there were Playboy air fresheners.

The hardest thing was convincing Hef to close the clubs. Our idea was to draw on the heritage of the magazine and the good life, and make it hip and relevant. The new generation of young women, it turned out, thought the rabbit head was cool.'

Yes, Christie does have quite a fondness for herself. She left Playboy in such good shape the company now survives by the skin of its teeth by downsizing and consolidating its corporate offices and making licensing deals with Manwin that oversees Playboy's online and television operations.

Oh, and who could forget the purchase of Club Jenna? Anyone who knows the slightest thing about the way things run in the adult entertainment world knows Playboy got snookered and played for a sap when Jenna Jameson's ex husband Jay Grdina saw them fall off the turnip truck. Rumors fly about exactly how much Playboy forked over for that little fuck up.
The Century 21 award goes to Octomom.

Sadly, in her short stint in the adult industry, Octomom has realized that one cannot make a living by appearing in one porn flick and making personal appearances at seedy strip clubs.

However, always the go-getter, Octo has taken a page out of the book of other downtrodden porn performers by asking her fans to donate money to her favorite cause: herself.

Octo is begging her fans for $150,000 so she can put a down payment on a new house. Sources [her agent] told TMZ she's been given two weeks to move out, but the problem is she doesn't have enough cash to buy a house of her own ... especially one that can fit her giant brood.

Octo's solution ... set up a page on a website called GoFundMe.com, where her fans can send her money through the internet! All she's asking for is a cool $150k to get started.

It's been only a week, but as I write this, she has raised a whopping $2369.
___________________________________________